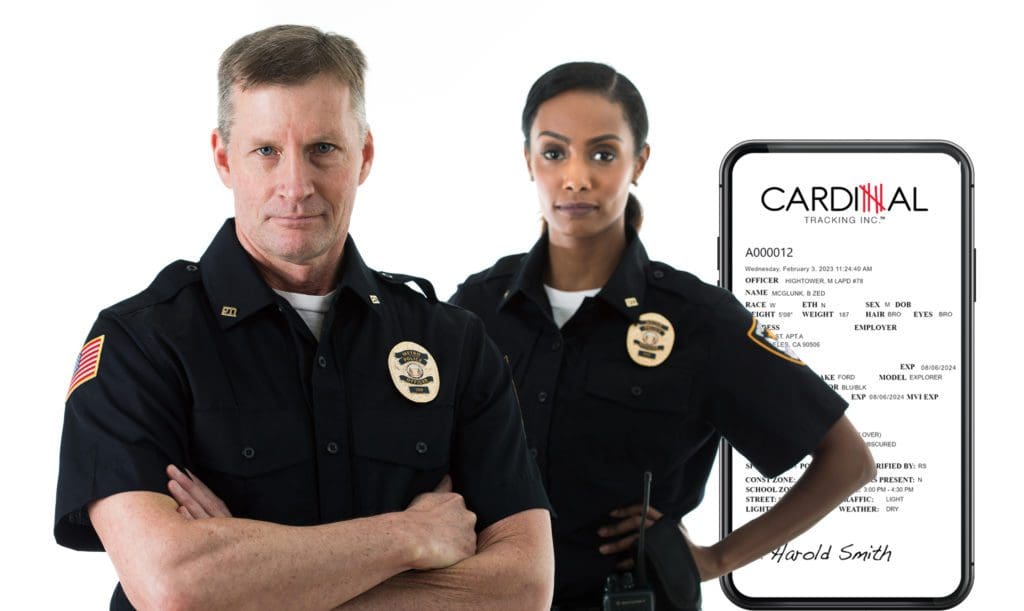 It's Never Been Easier to Write Efficient and Accurate Citations
MobileCite is designed to offer better flexibility, modern features, and ease of use. We interviewed our public safety customers and contacts about what is needed in a next-generation mobile citation system. We compiled that information to develop an eCitation solution that delivers a clean, simple, and robust ticketing process for officers and a powerful management tool for administrators. 
MobileCite Features
Real-time data transfer provides immediate access by court personnel and violators for fast adjudication
Integration with multiple courts and jurisdictions 
Define mandatory data entry requirements and validate data for citation integrity
Racial identification for state compliance reporting
Voice dictation for even greater data entry speed and flexibility
Capture photo evidence attached to the citation
Flexible configurations to create multiple violations and warnings on a single citation

Web-based back office system available anywhere with an Internet connection
Your Department's Benefits
Improved accuracy and efficiency with reduced labor costs, and fewer dismissed citations
Stop time reduction for safer officers and a safer public
Application intelligence and data validation minimizes errors and increases conviction rates
Data analytics provide business intelligence that helps identify high-risk areas, allowing for more directed patrols
Cross-platform support to run on iOS, Android, and Windows for use on multiple devices – smartphones, tablets, and laptops.
We're here for you. Cardinal Tracking offers best-in-class support via modern web technologies. You'll be speaking directly to our US-based technicians with years of experience supporting our customers. Like our entire team, they understand your challenges and the importance of your technology investment.