TickeTrak Mobile License Plate Recognition Solution
With our Mobile License Plate Recognition technology, your agency can increase your officers' safety and productivity when in the field.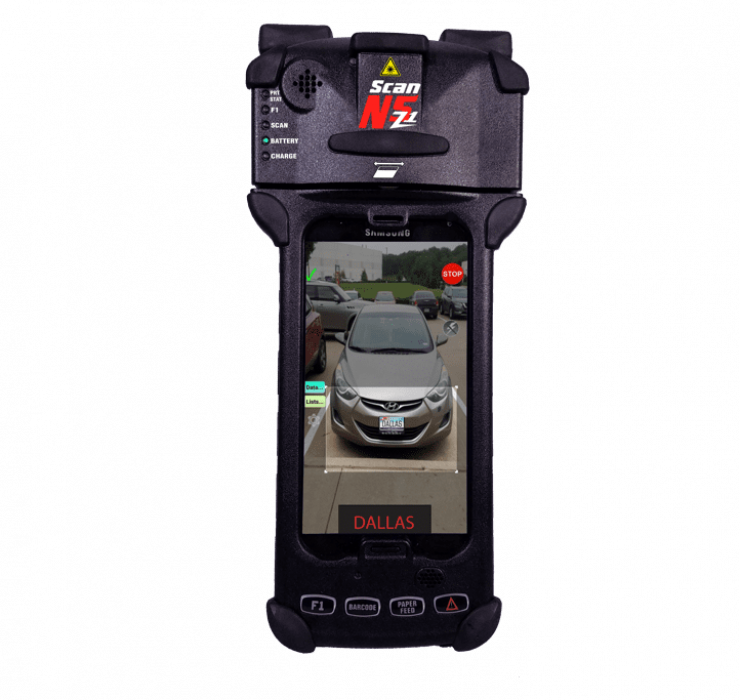 Cardinal Tracking's License Plate Recognition technology is designed to increase your officers' safety and productivity when in the field. Point the handheld at the license plate, snap the picture, and it will automatically scan that plate number into the form on the handheld. No more need for typing plate numbers. These processes work lightning fast and are secure with our TickeTrak Mobile software. 
Mobile LPR Features/Benefits
Scan a license plate into any field where License Plate data entry is required.
Reduce data entry errors by automatically processing the license plate information.
Speeds up the automatic loading of the vehicle's description information from the permit/scofflaw data, thus increasing data accuracy.
Provides automatic alerts when there is a hit by the LPR process.  These alerts tell the officer if there is a Scofflaw violation.
Whitelist or blacklist specific plates and identify plates that should not be on campus.
Streamlines automation of tire chalking while complying with the newest federal court ruling about the manual chalking of tires.
Scanning speeds up the electronic chalking of a vehicle with limited data entry.
LPR, combined with the GPS data and images captured during ticket issuance, provides the evidence needed to prove a violation
See Our Mobile LPR Solution Live
Our staff will provide a demo of our software tailored to meet the needs of your organization. 
Learn how we can help take your Mobile LPR Software to the next LEVEL.