TickeTrak Mobile License Plate Recognition Solution
Increase your officers' productivity and accuracy with mobile LPR technology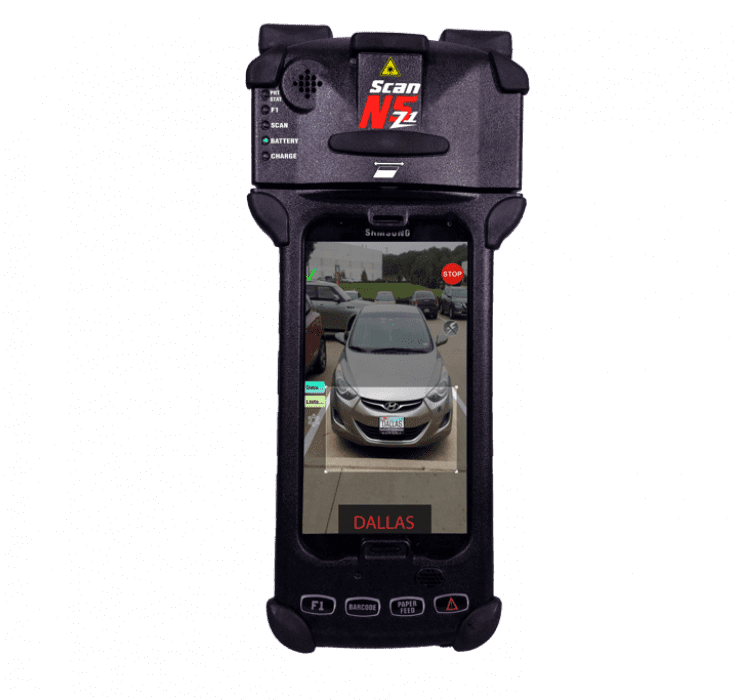 Point the handheld at the license plate, and automatically capture the plate information anywhere in the application that requires plate data, such as tickets, timed parking, and parking rights.
Reduce data entry errors by scanning and reading license plates and comparing them to scoff and permit lists.
Integrate the handheld with vehicle-mounted LPR systems to quickly issue tickets identified for enforcement from an LPR system
.
Reduce Errors and Increase Efficiency
Scan a license plate into any field where License Plate data entry is required.
Reduce data entry errors by automatically processing the license plate information.
Increase data accuracy by automatically populating a vehicle's description from permit data.
Get automatic alerts when there is a scofflaw hit by the LPR process.
Identify vehicles by license plate with restricted or approved access.
Provide evidence needed to verify a violation with the GPS data and images captured during ticket issuance.
See the TickeTrak Mobile LPR Solution Live
Get a demo to learn how TickeTrak Moble LPR can meet the needs of your organization.