TickeTrak Parking Mobile Solution
TickeTrak Mobile offers your enforcement personnel instant communication to the office while out in the field.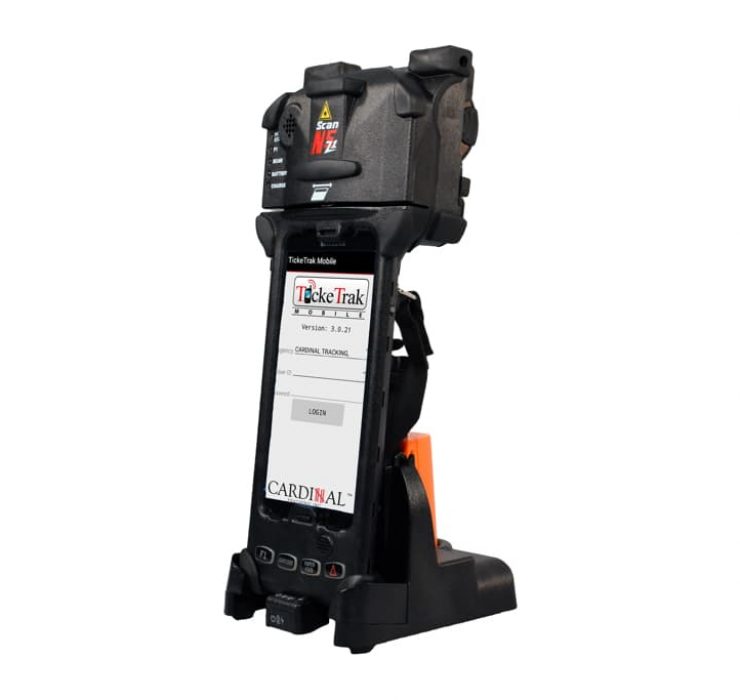 Cardinal Tracking's TickeTrak Mobile solution offers enforcement personnel instant communication to the office while out in the field. Parking tickets are available for payment within seconds of issuance, and scofflaw and permit data are sent to the handheld whenever changes are completed. Our powerful, easy-to-use system helps manage all aspects of your parking operations in one platform to provide immediate access to critical information. Cardinal provides software that empowers you and your organization with no restrictions. Our rules-based solution gives the administrator a vast amount of control in configuration and setup. We don't force you to change your operations – instead, we allow you to tailor the system to your procedures.
TIckeTrack Mobile Features/Benefits
Handheld License Plate Recognition (LPR)
You can reduce data entry errors using the TickeTrak Mobile handheld LPR by scanning and reading license plates to compare to scoff and permit lists.
The application is also integrated with vehicle-mounted LPR systems to allow for faster issuing of tickets identified for enforcement from an LPR system.
We give you the option of configuring the application to require a certain number of images to be captured based on the violation type.
Timed Parking Enforcement
Multiple methods of enforcing time limits in different locations are supported.
Lists within the application can be configured to see the most frequently utilized information at the top rather than in alpha-order. This feature speeds up the issuing of a ticket.
Track booted and towed vehicles, as well as their release, all in one module. This module also allows the officer to choose the towing company used.
Capture as much photographic evidence as you need to combat frivolous appeals.
Parking Rights Integrations
Our mobile application integrates with parking rights vendors to seamlessly identify the parking authorization of a parked vehicle.
Cardinal's rugged handheld options range from Windows to Android OS and all-in-one units to handheld and printer combinations to suit every need. We also offer in-house servicing and repairs for Casio and Trimble handhelds. Our fast turnaround time keeps your equipment in the field.
Cardinal's goal is to be the single source for your parking operation needs – software, hardware, and consumables and accessories.  We specialize in tickets for the Casio IT-9000 series, the Zebra MZ320 series, and the Zebra RW420 and ZQ series, but we can also work with you on custom print jobs.
See Our Parking Solution Live
Our staff will provide a demo of our software tailored to meet the needs of your organization.
Learn how we can help take your Mobile Parking Software to the next LEVEL.